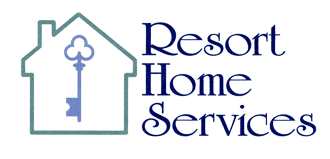 Our Services?
Our HOME MANAGEMENT SERVICE is here to help you care for your home. Our team provides the premium level of service, taking the time to get to know you and your needs. This allows us to deliver a product that consistently exceeds your expectation.

KEY CONTROL – insuring your home is locked and secure.
BI-WEEKLY INSPECTIONS – detailed checks of your home, including HVAC system, interior and exterior maintenance, plumbing and major appliances.
HOUSEKEEPING SERVICES
COLD WEATHER AND STORM CHECKS
CONVENIENCE SERVICES - including Handyman Services, Grocery Shopping, Firewood Delivery and Snow Removal.
MOVE-IN SERVICE - coordinates all aspects of your transition from a house under construction to your finished home. We'll receive furniture and shipments for you, arrange movers and supervise all the details to ensure an efficient move.
We will work with you to customize the services as you need them.
For additional information and a complete list of services, please
Contact Us
!